Having never travelled north of Auckland before, the obvious first destination was Whangarei, capital of Northland. This quaint little town features waterfalls, a clock museum and a marina, amongst other things. Not only is it a very nice town and the journey there is very scenic too!
I enjoyed staying at the 'Cell Block' hostel, which is located in an old police station. One can literally pay to spend the night in a cell!
I used my Ricoh KR-10 and usual lenses, using Fuji Superia Xtra 400 pushed by one stop to 800 speed, and Fuji 100 film. I lost some photos on the Superia 400 as I accidentally opened the back after taking 36 shots, thinking that I had already discharged the roll! Thankfully most came out fine, with the ones on the edge being completely lost and others showing varying degrees of light damage - albeit surviving much better than I had expected.
Fuji 100 (a Japanese-market-only film)
It was great to have the opportunity to use this film for the first time. It didn't disappoint, giving good, mild colours.
The Whangarei Falls
This waterfall is a 'must-see' in the area as it is one of the tallest and most dramatic 'curtain falls' in New Zealand. It is surrounded by a reserve so is a pleasant place to spend a little time.
A fish-eye view from above the falls.
Often it can be annoying to have tourists in the shot, but in this case I think it added to the composition.
Whangarei Marina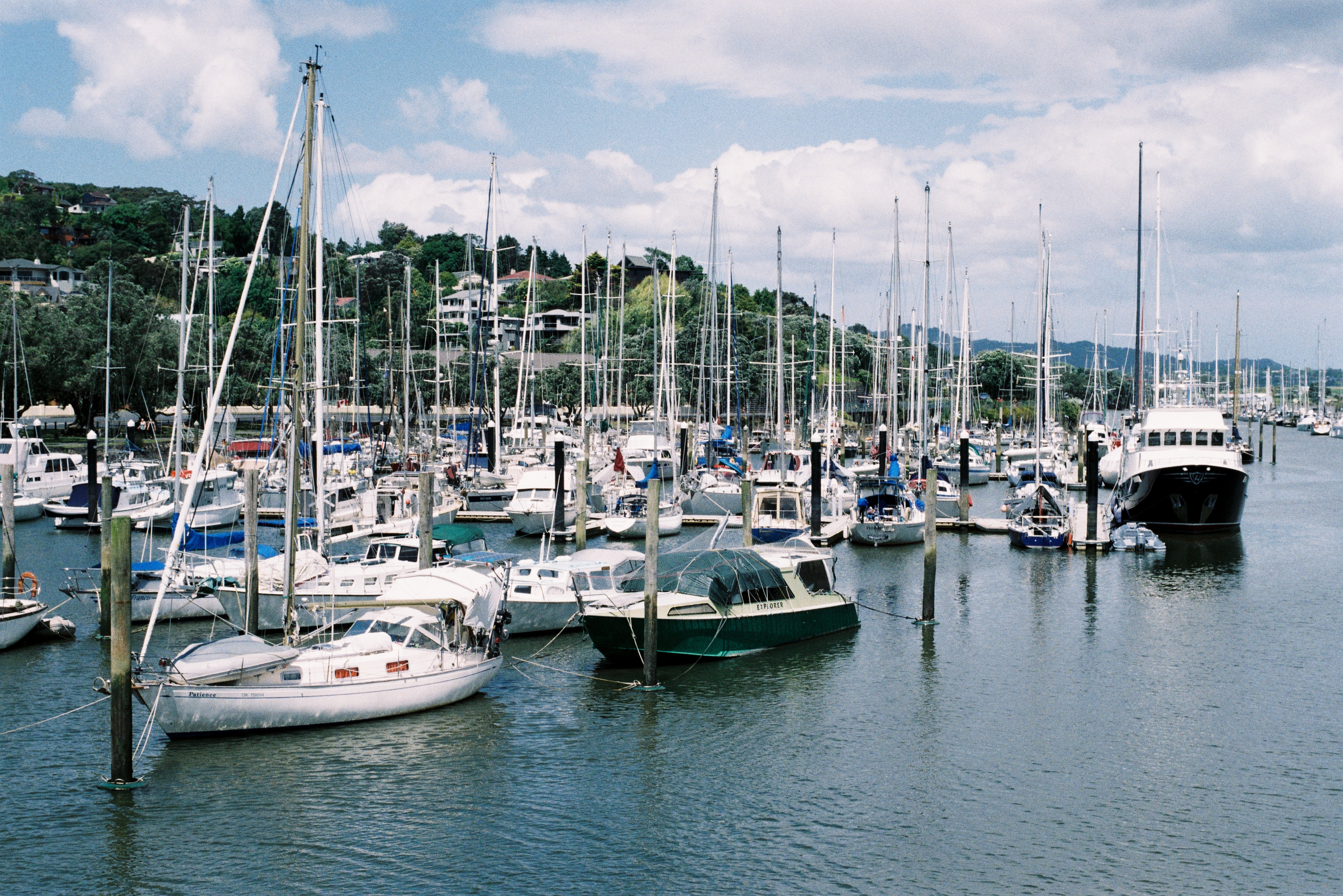 Fuji Superia Xtra 400 (pushed to 800)
The Cell Block hostel
This has to be one of the best hostels I have ever stayed at!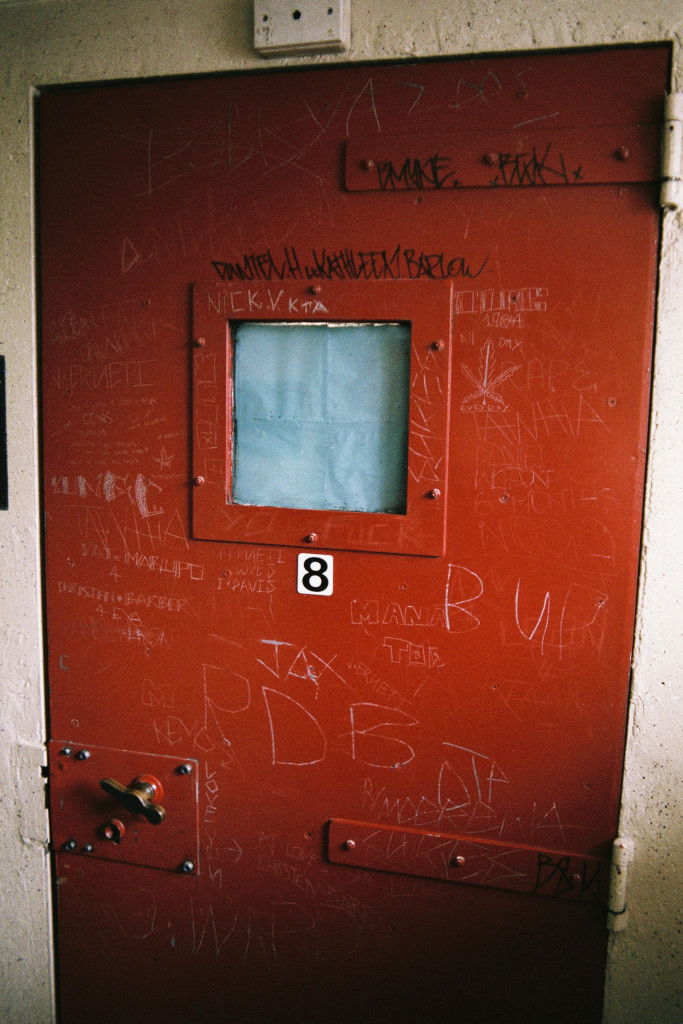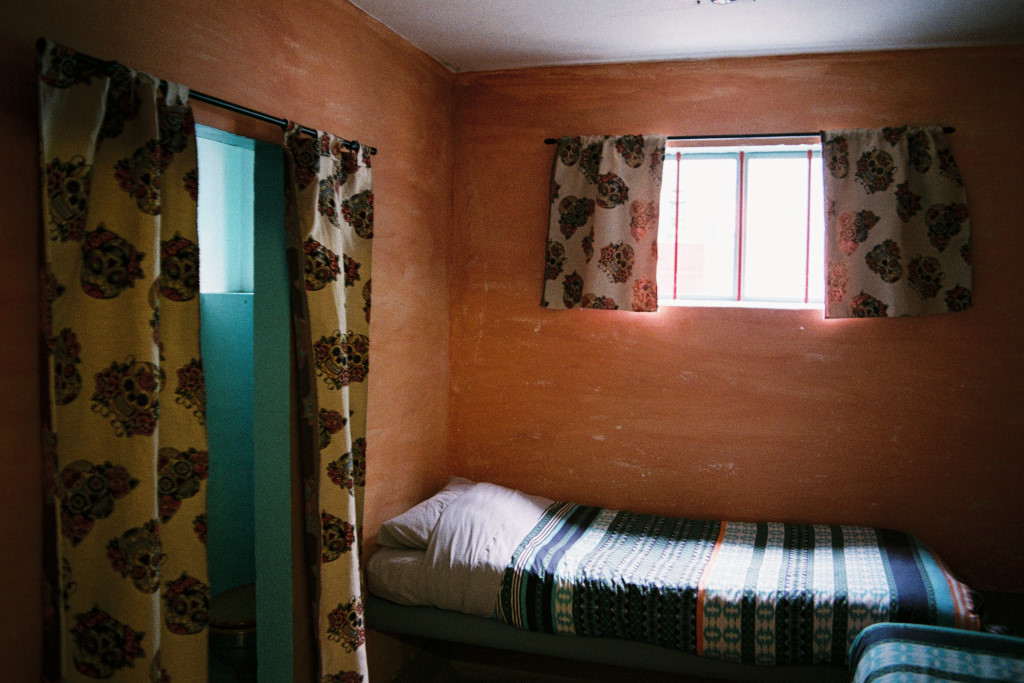 These are the original lockers for the cell block.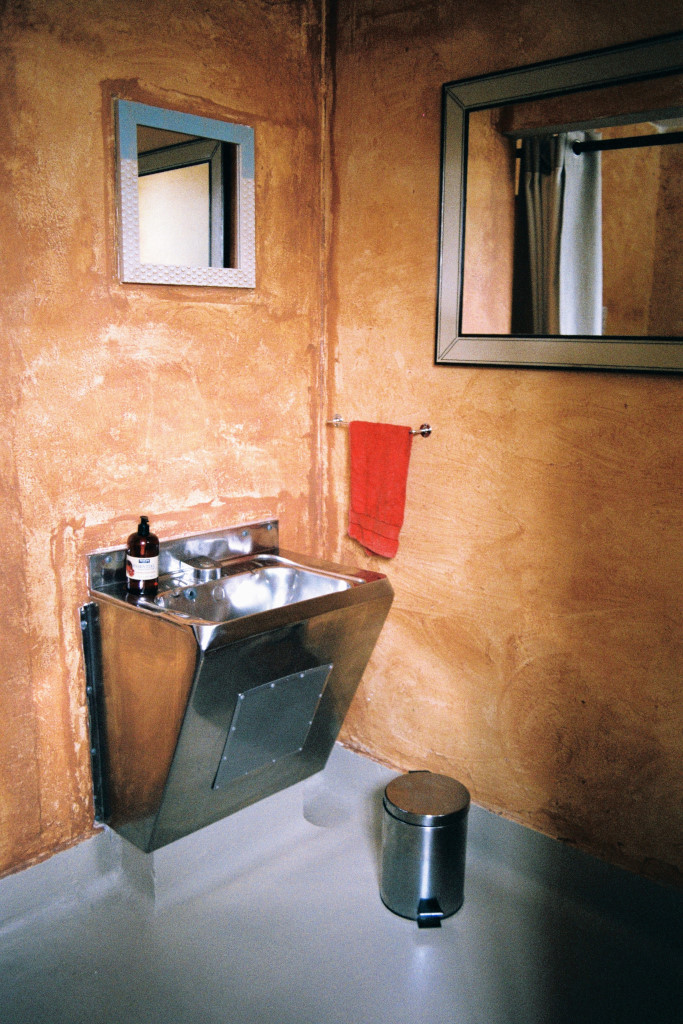 Very utilitarian - with some extra comforts!
The modern police station.
Clapham's Clock Museum
Founded by a Yorkshireman from Yarm, Archibald Clapham's clock collection has expanded with hundreds of additional donations to become New Zealand's national clock museum. This is a really good museum because it explains how the various types of clocks work and almost all of the clocks on display are functional - though most don't tell the correct time!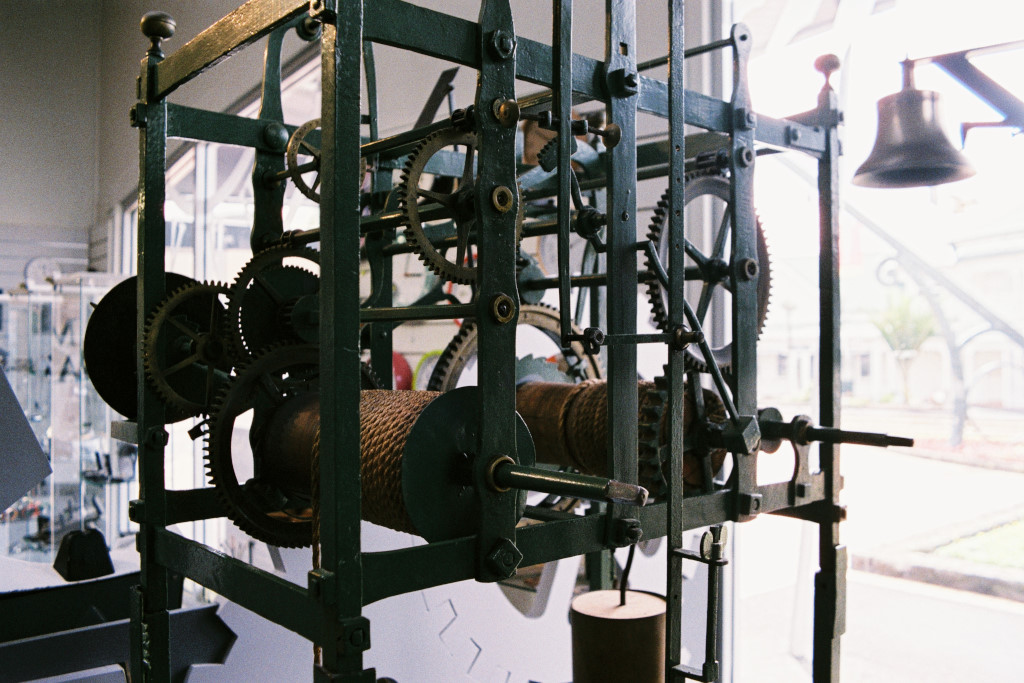 This clock is powered by gravity, with a weight that slowly lowers.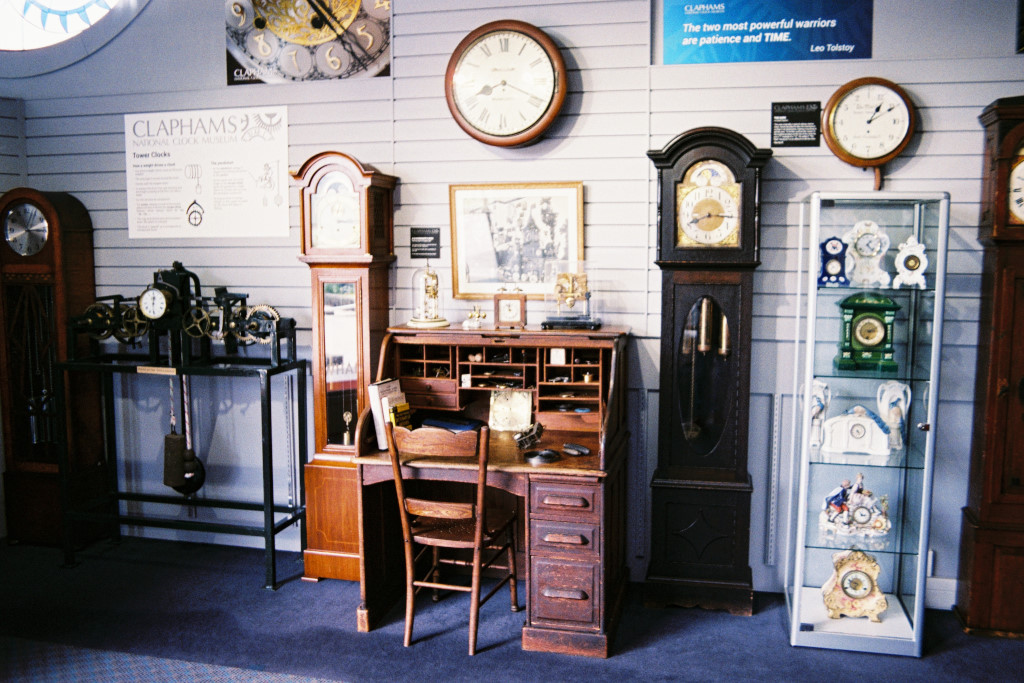 Archibald Clapham's desk.
The main part of the museum.
That's a lot of cuckoo clocks!
This clock uses balls to tell the time!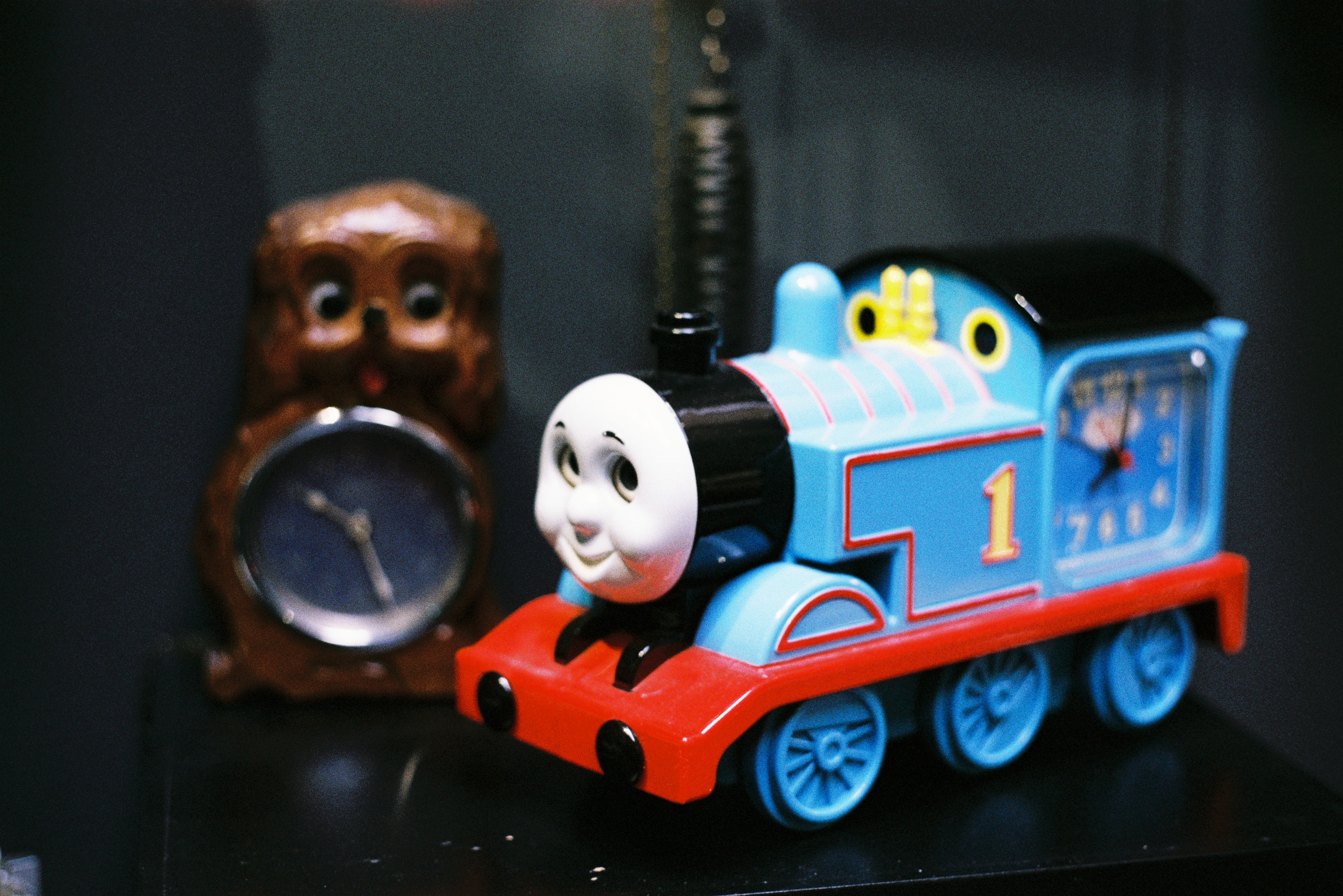 There is also a wide variety of novelty clocks.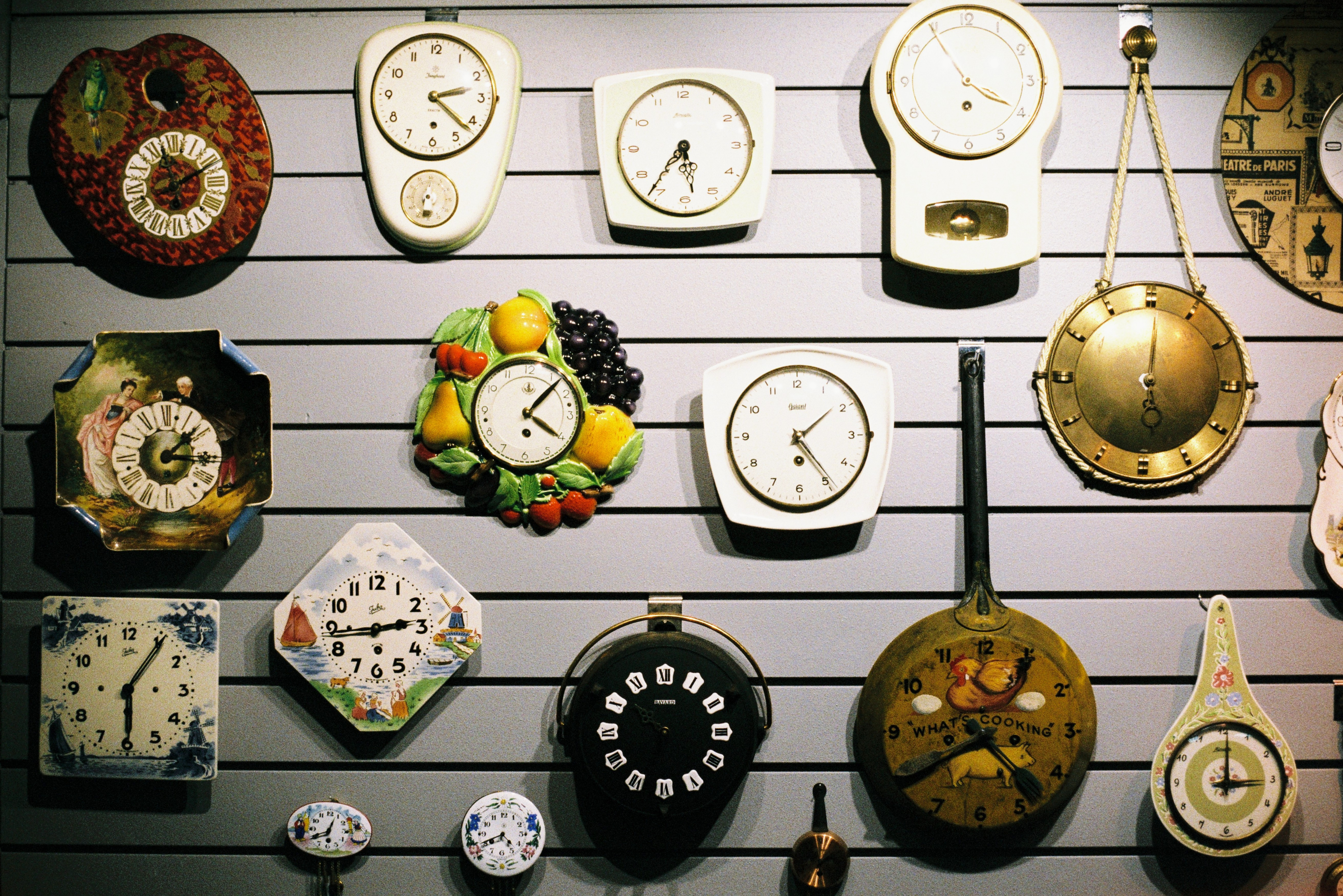 There's clear evidence of vignetting on this image - which is quite common at a wide aperture such as f/2.
Around Whangarei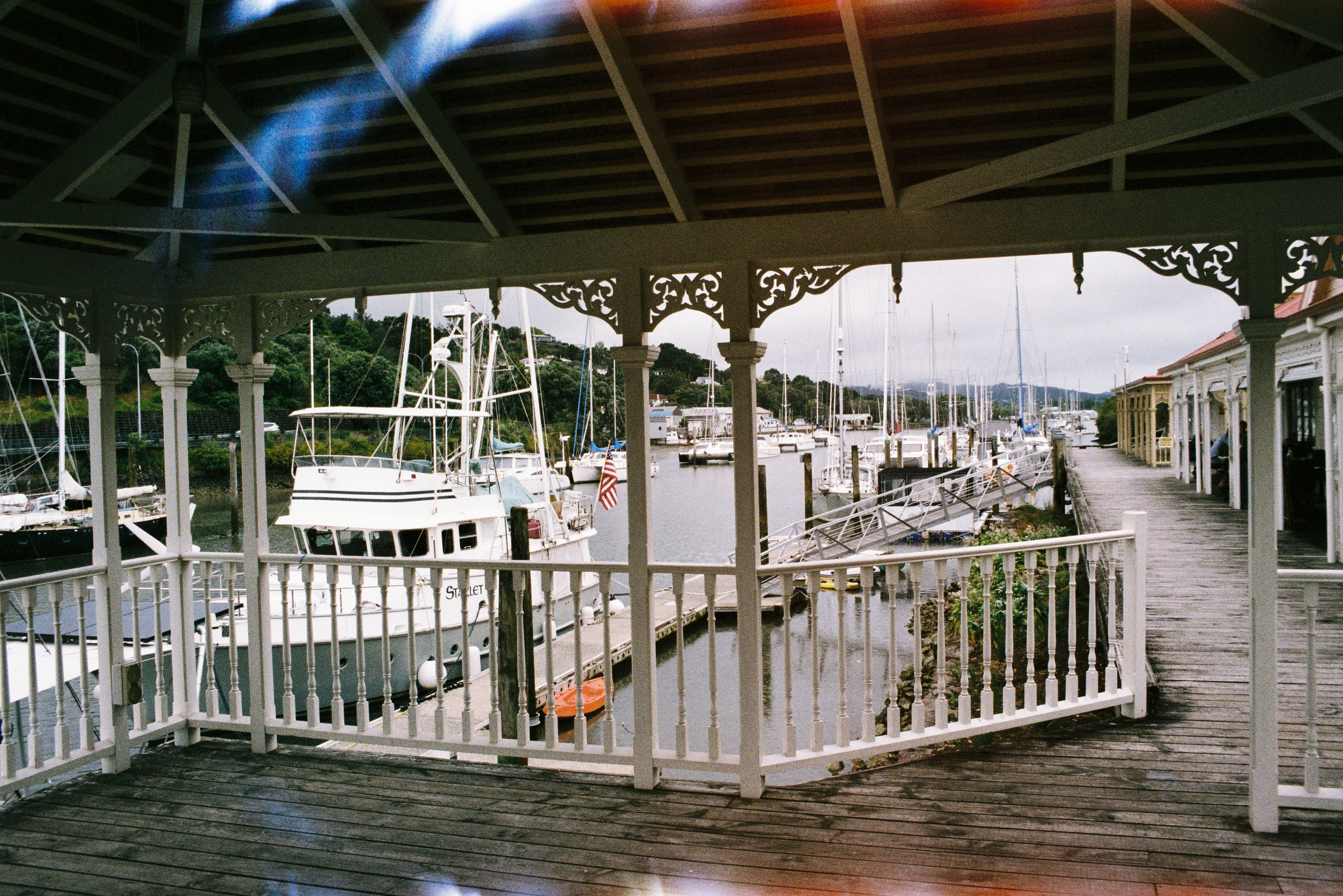 Whangarei Marina. This already looked like an American scene and the flag only adds to that impression.
I loved these plant pots.
Whangarei's disused railway station
These photos were taken with Fuji 100, and have just been added to the end as an extra bit of interest. Unfortunately New Zealand does not have much of a train network nowadays, with most long-distance journeys needing to be made by car, bus or plane. There is a railway line to Auckland and I hope that in the future trains between Whangarei and Auckland re-emerge.
The blurriness on the right of the photo is due to getting sun cream on the lens. Oh dear!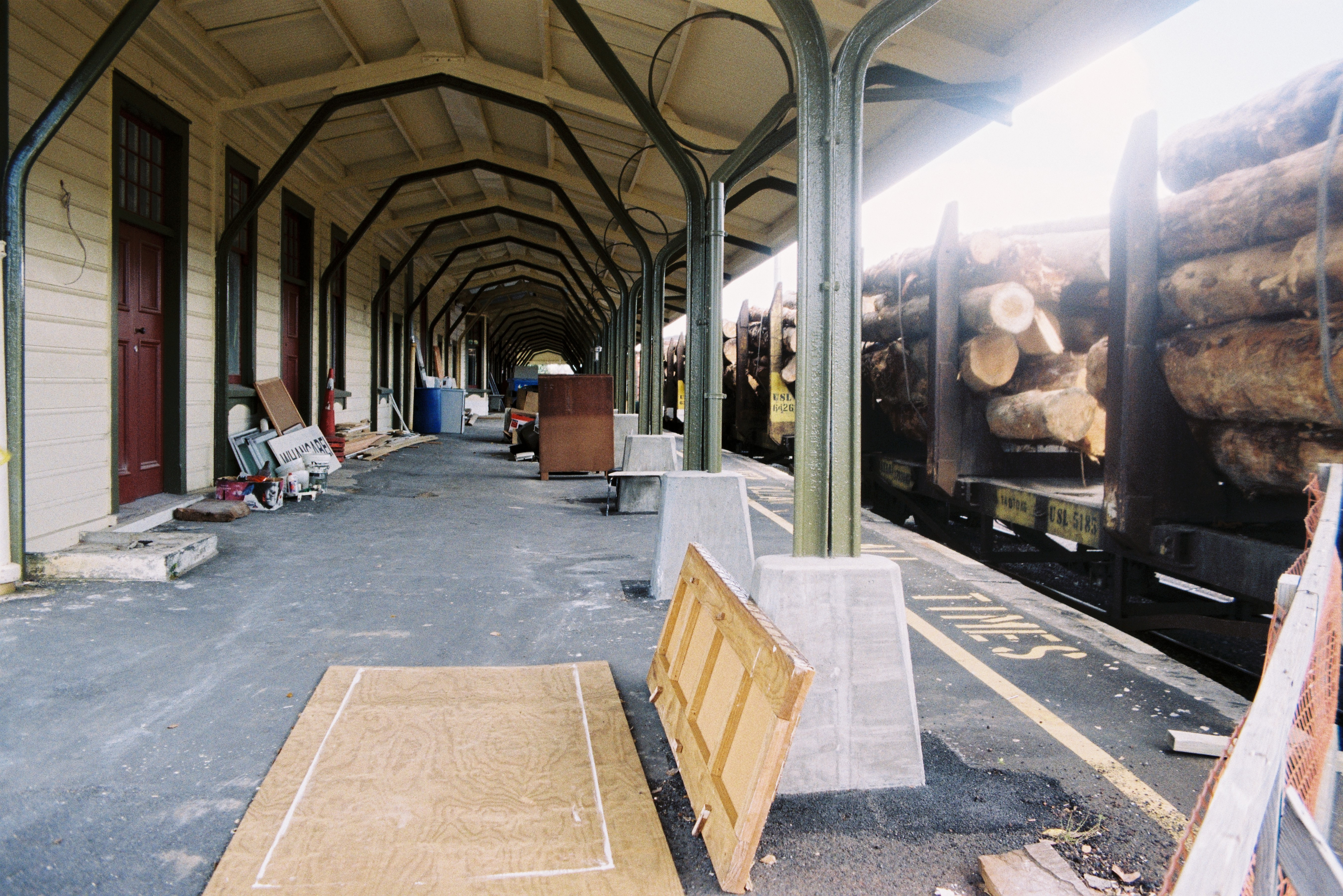 Copyright information and disclaimer
All images and text on this website are copyright 2018 wakey.com, all rights reserved.
Whilst efforts have been made to ensure the accuracy of this website, we do not take responsibility for any issues relating to errors / omissions.